Драйвер для HP DeskJet 3070A
HP DeskJet 3070a
Windows XP/Vista/7/8/8.1/10 — рекомендуем полный пакет
Windows XP/Vista/7/8/8.1/10 — базовый пакет
Размер: 20.8 MB (x32) и 22.3 MB (x64)
Установка драйвера в Windows 10
Данная инструкция подробно расскажет, как установить драйвера принтера HP DeskJet 3070. Рассмотренный пример подаётся для ОС Windows 10. И до начала установки требуется сделать только одну: скачать дистрибутив (установочный файл) с сайта производителя или по ссылке выше.
По завершении загрузки запускаем файл от имени администратора. Данный шаг позволит драйверу устанавливаться без лишних проблем и запросов. Порой, если этого не сделать установка будет автоматически завершаться, ссылаясь на невозможность записи файлов. Для запуска установки от имени администратора нажимаем «Правой кнопкой мыши» на установочный файл и выбираем пункт «Запуск от имени Администратора». Для этого действия может потребоваться пароль администратора.
Следующим этапом является разрешение установки в службе UAC. Данный шаг не является обязательным, если данная служба у вас отключена или её настройки сведены на минимум. Просто нажимаем на кнопку «Да» и получаем желаемый результат.
В первом окне нажмите «Далее».
Когда закончится предварительный этап установки (распаковка необходимых файлов) появится следующее окно. В нём требуется поставить галочку напротив пункта «Я просмотрел(а) и принимаю соглашения…» Тем самым пользователь подтверждает, что пользовательское соглашение прочитано и понято им. Если же не принять пользовательское соглашение, то драйвер не установится, а работа с МФУ будет невозможна.
В следующем окне уже начинается работа непосредственно с установкой самого драйвера. Нам предлагается выбрать каким образом принтер подключается к компьютеру. Если по беспроводной сети (в режиме сетевого принтера) – выбираем соответствующий пункт. Но первую установку и настройку лучше произвести по USB кабелю. Подключаем МФУ к компьютеру и выбираем соответствующий раздел.
Через пару секунд появится следующее окно, где нажмите на «Да».
Теперь следует включить принтер, если это не было сделано ранее. Следующее окно будет «висеть» пока включённый принтер не будет подключён к компьютеру. Как только произойдёт определение устройства данный шаг будет пропущен автоматически.
Можно пойти другим путём. Если принтер планируется подключить позже, то можно поставить галочку в показанном на изображении месте. «Продолжить установку без подключения принтера» можно если нужно только установить драйвер, а не сразу настроить работу устройства.
Мастер установки ПО (программного обеспечения) предупреждает о том, что при USB подключении не были установлены некоторые функции. Потом их можно будет включить, как только МФУ будет подключено к интернет. Если же этого не планируется, то и устанавливать эти функции не имеет смысла.
На этом установка драйвера завершена. Сложности в ней нет никакой. Особенно если учитывать все нюансы, которые могут возникнуть и уметь пользоваться инструкцией, следуя по пунктам.
HP Customer Support — Software and Driver Downloads
hp-detect-load-my-device-portlet
hp-contact-secondary-navigation-portlet
hp-hero-support-search
Search help
Tips for better search results
Ensure correct spelling and spacing — Examples: «paper jam»
Use product model name: — Examples: laserjet pro p1102, DeskJet 2130
For HP products a product number. — Examples: LG534UA
For Samsung Print products, enter the M/C or Model Code found on the product label. — Examples: "SL-M2020W/XAA"
Include keywords along with product name. Examples: «LaserJet Pro P1102 paper jam», «EliteBook 840 G3 bios update»
Need help finding your product name or product number?
hp-share-print-widget-portlet
Make sure you have the latest Catalina version 10.15.3 installed. Check now
Check the information on compatibility, upgrade, and available fixes from HP and Microsoft. Windows 11 Support Center
USB connected printers don't print / not recognized. Fix Win10 USB Print issue
hp-miscellaneous-portlet
hp-product-information-portlet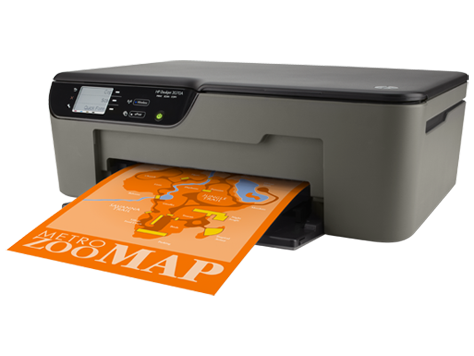 Software and drivers for
HP Deskjet 3070A e-All-in-One Printer — B611a
hp-software-driver-metadata-portlet
Download and Install Assistant
For the best results we recommend you use our download and install assistant.
Download and Install Assistant
HP Support Solutions is downloading
Download and Install Assistant
Solution and Diagnostic Data Collection
This product detection tool installs software on your Microsoft Windows device that allows HP to detect and gather data about your HP and Compaq products to provide quick access to support information and solutions. Technical data is gathered for the products supported by this tool and is used to identify products, provide relevant solutions and automatically update this tool, to improve our products, solutions, services, and your experience as our customer.
Note: This tool applies to Microsoft Windows PC's only. This tool will detect HP PCs and HP printers.
Operating system
Browser version
Computer vendor
Product name/number
Serial number
Connection port
Driver/device description
Computer and/or printer configuration
Hardware and software diagnostics
HP/Non-HP ink and/or HP/Non-HP Toner
Number of pages printed
Installed Software Details:
HP Support Solutions Framework — Windows Service, localhost Web server, and Software
Removing Installed Software:
Remove «HP Support Solutions Framework» through Add/Remove programs on PC
Operating System — Windows 7, Windows 8, Windows 8.1, Windows 10
Browser — Google Chrome 10+, Internet Explorer (IE)10.0+, and Firefox 3.6.x, 12.0+
HP Deskjet 3070A Driver
This product is an electronic all-in-one printer with about three-member models. The printer has a moderately small size that is very befitting of an office or home setting. Also, the dimensions are 146 x 436 x 370 mm (HWD). The weight is just about 11 lbs. The technology on which this printer works with the drop-on-demand Thermal Inkjet Technology with a PCL3 GUI language.
HP Deskjet 3070A Printer Driver Downloads
Driver for Windows
Supported OS: Windows 10 32-bit, Windows 10 64-bit, Windows 8.1 32-bit, Windows 8.1 64-bit, Windows 8 32-bit, Windows 8 64-bit, Windows 7 32-bit, Windows 7 64-bit, Windows Vista 32-bit, Windows Vista 64-bit, Windows XP 32-bit
Filename
Size
Download
Full Feature Drivers and Software for windows.exe
54.80 MB
Download
Basic Driver for Windows XP Vista 7 8 8.1 and 10 32 bit.exe
20.74 MB
Basic Driver for Windows Vista 7 8 8.1 and 10 64 bit.exe
22.29 MB
ePrint Software – Network and Wireless Connected Printers for windows 7 8 8.1 10 32 bit.exe
26.22 MB
ePrint Software – Network and Wireless Connected Printers for windows 7 8 8.1 10 64 bit.exe
31.19 MB
Driver for Mac OS
Supported OS: macOS Big Sur 11.x, Mac OS Catalina 10.15.x, macOS Mojave 10.14.x, macOS High Sierra 10.13.x, macOS Sierra 10.12.x, Mac OS X El Capitan 10.11.x, Mac OS X Yosemite 10.10.x, Mac OS X Mavericks 10.9.x, Mac OS X Mountain Lion 10.8.x, Mac OS X Lion 10.7.x, Mac OS X Snow Leopard 10.6.x, Mac OS X Leopard 10.5.x
Filename
Size
Download
Easy Start Printer Setup Software for Mac OS X 10.9 to 11.zip
9.06 MB
Download
Full Feature Drivers and Software for Mac OS X 10.8.dmg
156.53 MB
Full Feature Drivers and Software for Mac OS X 10.7.dmg
122.10 MB
Full Feature Drivers and Software for Mac OS X 10.5 and 10.6.dmg
104.86 MB
ePrint Software – Network and Wireless Connected Printers for Mac OS X 10.8 to 10.12.dmg
6.61 MB
HP Deskjet 3070A e-All-in-One cartridges
HP564 Black Ink Cartridge (
250 pages), HP 564 Cyan Ink Cartridge (
300 pages), HP 564 Magenta Ink Cartridge (
300 pages), HP 564 Yellow Ink Cartridge (
Operating Systems Requirements
The Windows compatibility varies for different versions of Windows including Windows XP (32-bit only), Vista and Windows 7. For instance, for Windows XP with Service pack 3 or higher (32-bit), any Intel Pentium II, Celeron processor will do. But the most compatible one will be 233 MHz or later versions. The free hard disk space that must be available is 512 MB.
In Windows Vista, the minimum processor speed is 800 MHz, in a 32-bit or 64-bit processor and minimum hard disk space of 2 GB. Similarly, Windows 7 also requires a minimum hard disk space of 2 GB, but the processor speed must be at least 1 GHz.
You will also need a CD-RW or an internet connection to install the driver.
Apart from Windows operating systems, the printer also supports Mac OS X v10.5, OS X v10.6, v10.7 and Mac OS X v10.8. For the printer to run well on a Macintosh Operating system, the details must match the following requirement
1. A free hard disk space of a minimum of 500 MB
2. Intel Core or PowerPC G4, G5 processor
3. A CD-ROM or a DVD Drive
4. A USB 2.0 port
5. A compatible web browser
Cartridges
Depends on the region of the world where you are, different printer cartridges have been designed to meet such specific needs. For example, in the Americas and Asia Pacific (excluding China, Japan, and India), the suitable cartridge is the HP 564. Whereas in Africa, CIS, Japan and the Middle East, the compatible cartridge is the HP 178. However, in Western Europe, HP 364 is acceptable. Finally, in China and India, the HP 862 is the best.
Connectivity
There are two significant means of connectivity in the HP Deskjet 3070A. One is the Hi-speed USB 2.0 port which requires a USB cable, and the other is through the wireless network.
Printer Paper Handling
The HP Deskjet 3070A supports various paper types and sizes, such as Plain sheets, Envelopes, Index Cards, Transparencies, Photopapers, etc. Others include US Legal, US Letter, Ofuku hagaki, A4, A5, A6, B5, and B6, etc. it has two paper trays. The input tray can hold a total of 50 sheets of plain paper with a weight of 20 lbs while the output tray takes a total of 20 sheets of plain paper.
Printer Specifications
The standard print resolution is at 600 x 300 dpi with an automatic output. Whereas, the best resolution for printing on the plain paper is 600 x 1200 dpi output. Printing on the photo paper is at a resolution of 600 x 600 in both black and color. The overall maximum dpi mode, however, has an optimized resolution of 4800 x 1200 dpi. The speed at which this printer works is dependent on the complexity of the sent document as well as the capacity of the system and its compatibility with the printer.
Copy specifications
The copy mechanism works by a digital image processing which ensures all images are clear. The copy speed varies but is also very much related to the complexity of the document in the machine.
Scanning resolution
There are three grades of resolution for scanning; the optical resolution (up to 200 dpi), hardware resolution (1200 x 2400 dpi), and an enhanced resolution (up to 2400 x 2400 dpi). The color depth for scanning is a 24-bit color with 8-bit grayscale. The supported file formats are bmp, tiff, png, jpeg, and pdf.
Power specifications
This device differs for the two models. The CQ191-60017 model has a voltage range of between 100 – 240 VAC at a frequency of 50/60 Hz. However, the CQ191-60018 model works with a voltage of 200 – 240 VAC also at a rate of 50/60 Hz.
In all, this product is a magnificent choice of the printer if you intend to use a not-too-big all-in-one device, that can also work well with both monochrome and colored prints. Download HP Deskjet 3070A e-All-in-One Printer – B611a driver from HP website